For someone looking for an exciting career, data is the place to be. Data specialists are some of the highest paid people in business right now, and there is huge demand across all sectors for data scientists, data analysts and data technicians. As more and more businesses are waking up to the potential of data, now is an amazing time to join the industry!
Data is used to help drive innovation, develop new products and services, and help an organisation better understand how it's using its resources – whether that's hospital beds, taxis, or even jet fighters – and work out how to operate more effectively.
In your day-to-day life, you might already be making the most of data without realising it. If you've ever compared stats from your workouts, tracked your mood and habits in an app, or participated in a fantasy football league – you've been working with data!
As with some other new industries, it can be difficult to find out what working with data is really like. To find out what a career in data can offer, we spoke to Steve Caughey, the director of the National Innovation Centre for Data. Read on through our Q&A to see what this career path involves, and how you can get started in this exciting new specialism.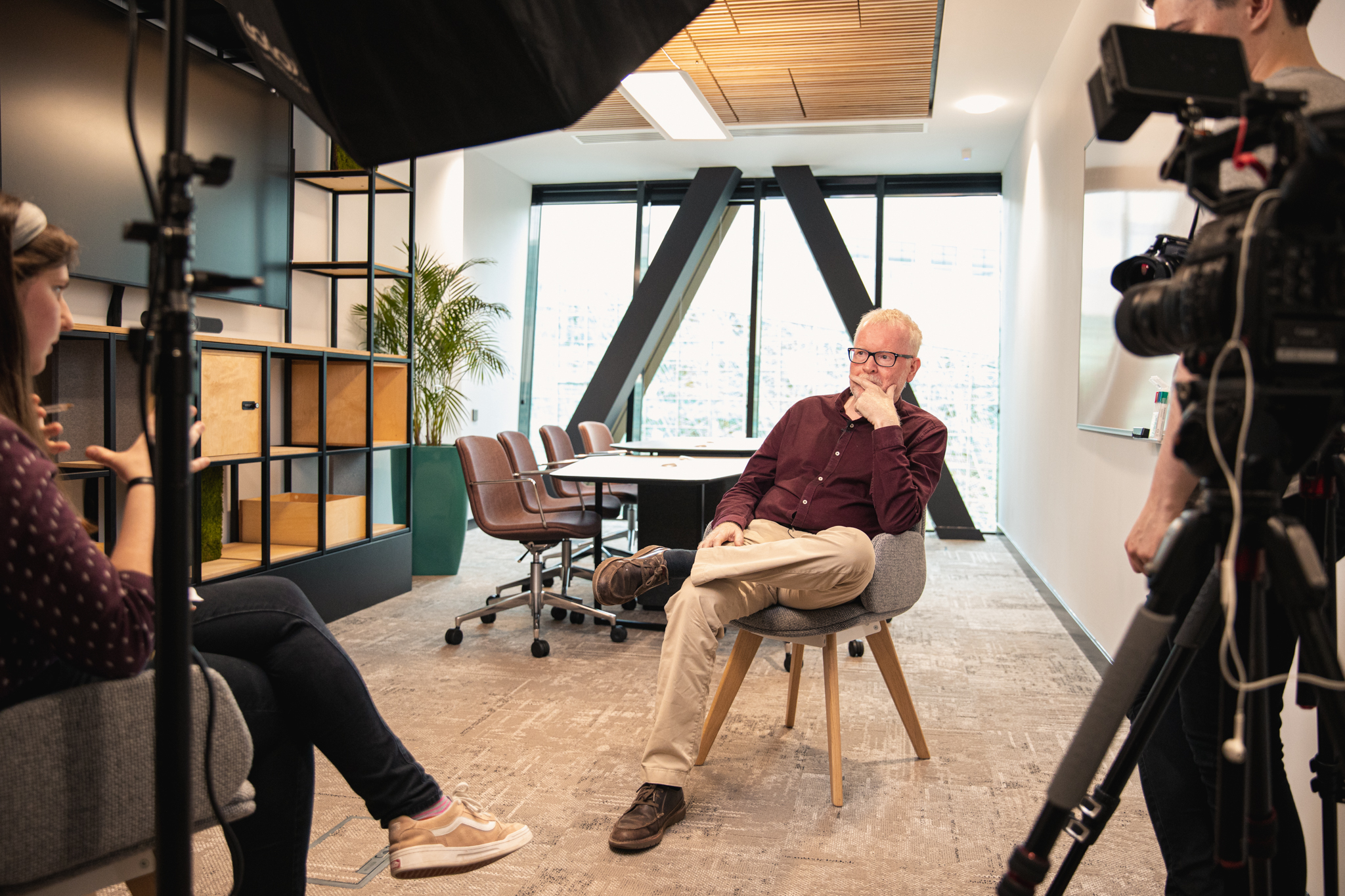 Steve Caughey, Director of the National Innovation Centre for Data shares his expertise with the Baltic Team
Q: What does a Data Analyst do in their day-to-day work?
A typical day in the life of a data analyst is all about finding the data sources that are available, transforming that data in a way that makes sense – often applying algorithms – and then visualising that data in order to express it to other people.
There's no formal definition of what a data analyst is. It's simply anybody who analyses data. Data Analysts can work in all kinds of industries, at different levels of detail and technical ability – from spreadsheets, charts and pivot tables, to high level AI and machine learning. If someone is gathering, processing, and visualising data, they're an analyst.
Q: What skills do you need to be a successful Data analyst?
Data analysts have a pretty broad range of skills: There's data engineering, which is the ability to take big lumps of data and make them useful for analysis. There's the analysis itself, which involves using maths and statistics to dive into the data, and then there are the visualisation skills which help communicate data to others.
In terms of specific technical skills, people are looking for cloud-based skills. They're looking for languages like R and Python. And on the visualisation side, they're looking for people who can use tools like PowerBI and Tableau.
The people who are most effective in data are the ones who can combine these technical abilities with soft skills. After all, there's no point in pulling all this data together, analysing it and making sense of it, if you can't communicate it to the powers that be. The best data analysts I know are the people who are creative in their thought processes. They don't simply churn out reports that are delivered to the management team, but deliver the report, look at it, and go 'oh wait a minute, that suggests…' and then they go off an come up with new ideas and services.
Q: How can you develop skills in data and start a career?
There's a remarkable amount of material available online for people to learn about data science. There are lots of online courses, websites and forums that you can take part in to learn more and try things out.
However, learning the formal background behind data science is going to be invaluable. It accelerates your ability to pick up new skills and new tools as you go forward. So, my recommendation to anybody looking to do a serious career would be to get some form of formal accreditation, and then supplement it by self-learning as you proceed through your career.
Going in at entry level, maybe a Level 3 data apprenticeship, is a fantastic place to start. Organisations are desperate for people who have qualifications, and once you're in the role, they're expanding and growing teams. So you'll be able to gain experience and grow as those teams grow.
Lots of people I know working in data came in through finance, marketing, business, or sociology, and knew that they needed a new set of skills to let them do their job in a more effective way. That's how I started!
Find out more
If you can't wait to start your career in data, take a look at our Level 3 Junior Data Analyst Apprenticeship.
If you're already working with data and want to take things to the next level, our Level 4 Data Analyst programme could be right for you.