Clare Smyrell - Professional Development Data Analyst Apprentice
Tech Nation conducted a report on diversity in the UK Tech industry and they found that just 26% of those in the Tech workforce are women.
It is a well-known fact that Tech is a male-dominated industry, but this shouldn't be the case. We are advocating for change; Baltic want to be on the right side of history and push for better opportunities for all.
International Women's Day is fast approaching, so this week we are celebrating some of the amazing women who chose to enter the Tech industry through an apprenticeship with us.
The aim of this case study series is to provide you with a range of strong female role models, who will hopefully empower you to pursue your Tech career – without feeling limited by your gender, age, education, or current career path.
We will be introducing five of our inspirational female apprentices, and we hope you are all excited to meet Clare, Insa, Subhrakali, Diana, and Weronika!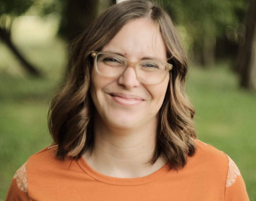 Hi, my name is Clare Smyrell! I'm originally from Kentucky in the USA but immigrated to England over 13 years ago.
I am 35 years old and currently undertaking a Level 4 Data Analyst apprenticeship with Baltic Apprenticeships. I work for a local authority in the corporate data team as an analyst with a focus on Children's Safeguarding Data.
CLARE, WHY DID YOU CHOOSE TO ENTER THE TECH INDUSTRY?
I chose to enter the Tech industry because I saw it as an opportunity to gain transferable skills – skills that I believe can be applied to any job, industry, and career in the world.
During the Covid-19 pandemic, I became very interested in statistics and how data can be used to transform the world around us, so entering the Tech industry allowed me to grow my existing research and analytical skills.
I was always interested in roles which had an element of project management so earlier in my career I went for roles that were project-based. It was only on reflection – when I would move from one project to the next, I would consider what I liked most about that project. The answer was always when I got to create data reports and use data. I enjoyed making evidence-based decisions and being able to tangibly show the impact of a particular piece of work I was doing.
Then, two years ago, an opportunity arose at my workplace. A vacancy in the data analysis team opened, I took the risk and went for my first Tech job… and I haven't looked back since!
I had thought about entering the Tech world for a while, but I would often count myself out before I could try. This was either due to my age, having to re-train, the fear my brain wasn't 'technical enough' or because I wasn't great at maths as a child.
DO YOU THINK BALTIC'S PLEDGE TO INCREASE APPRENTICE SALARIES HAS MADE ENTERING THE TECH INDUSTRY THROUGH AN APPRENTICESHIP MORE ACCESSIBLE?
I entered the Tech industry as Continued Professional Development; I was already with my employer when they enrolled on my Data Analyst apprenticeship programme so in regard to apprenticeship wages – I cannot speak for myself personally.
However, I most definitely agree that Baltic's pledge to increase apprentice salaries has made entering the Tech industry more accessible to those who wish to enter through the apprenticeship route. The work of apprentices in the Tech industry is very valuable and their salary should reflect this. Especially in the current cost of living crisis!
WHO IS YOUR BIGGEST INSPIRATION?
I thought about this question in two ways. I thought about the biggest inspiration in my Tech career and the biggest inspiration throughout my life.
The biggest inspiration in my career has been my current senior manager, Helen, and I admired her long before I moved on to her team.
She is an expert in her field and has successfully and confidently managed data teams for over a decade. Data analysis is a male-dominated industry, it is not unusual for both management and the rest of the team to be entirely made up of men – but Helen did not let this discourage her.
Helen was the one to encourage me to apply to be part of her data team when I did not think I would be capable enough. Since then, she has continued to champion my professional development.
The biggest inspiration throughout my life is definitely my mom – her resilience, humility, and her belief in me even when I don't believe in myself will always be imprinted on me.
FINALLY, WHAT IS YOUR NUMBER ONE PIECE OF ADVICE FOR THE FUTURE GENERATIONS OF WOMEN ENTERING THE TECH INDUSTRY?
Don't count yourself out!
If Clare's story has left you feeling inspired, positive for the future, and considering a new career path – don't take your foot off the pedal now! We offer a range of expert-led Tech and Digital apprenticeship programmes guaranteed to improve your industry knowledge and provide you with hands-on experience.