Serco has shared its apprenticeship funding pot to help create a training opportunity within a smaller business.
Serco generously transferred £15,000 from their Apprenticeship Levy fund to help Coventry-based tech company to create a brand-new Data Analyst apprenticeship opportunity.
The transfer was arranged by our account management team at Baltic Apprenticeships.
Levy transfers can be used to cover the costs of apprenticeship training, particularly for medium sized businesses who do not always qualify for 100% funding.
The Apprenticeship Levy is a specially ringfenced training fund that all employers with an annual salary bill of over £3m automatically pay into. The system was launched in 2017 to encourage large organisations to invest in apprenticeships. In 2020, the Apprenticeship Levy enabled over 219,000 apprenticeship starts.
Learn More: How to Transfer your Apprenticeship Levy Funds
Despite the pandemic, 126 apprenticeships were started at Serco in 2020.
Heidi Barratt, Learning and Apprenticeships Director said: "Apprenticeships play a big role at Serco, enabling us to develop a highly skilled workforce, address skills gaps, and create career avenues for our people.
"They are key to our promotion of a culture of lifelong learning, innovation, and an inclusive and diverse workforce, ultimately helping us deliver a trusted service.
"We are pleased to donate some of our apprenticeship levy to other organisations so they too can benefit from offering apprenticeships. We believe it's a great opportunity to support small businesses.
"We have been working with Baltic Apprenticeships as one of our training delivery partners since 2017, so they were the natural choice to continue our relationship with them for our first levy transfer. We are planning more in the pipeline, and hope to take a proactive approach to transferring the levy and support even more organisations that could benefit from apprenticeship training."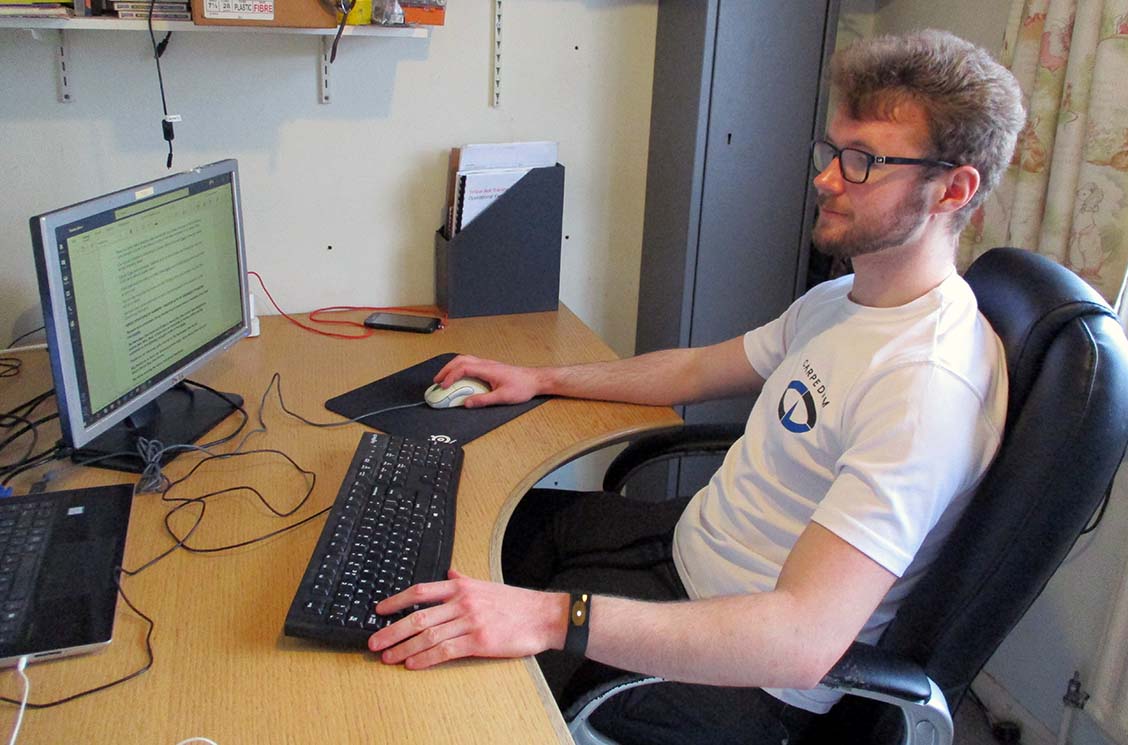 Toby Richardson, Social Media Officer (Justice & Immigration) at Serco. Toby started his career at Serco as a Baltic apprentice.
The funding transferred by Serco will go towards training a Level 4 Data Analyst apprentice.
The Level 4 apprenticeship is equivalent to a foundation degree and consists of a detailed 18-month technical training development programme, carried out in the workplace.
Shelby Cooper, Account Relationship Manager at Baltic Apprenticeships said: "A levy transfer is a wonderful gift which extends opportunity to those who need it most. By donating unused funds before they expired, Serco have enabled one of our partner organisations to create a fully-funded training opportunity for a Data Analyst.
"This donation provides the gift of education for an individual, but also the gift of data-driven insight for the employing organisation."
This is the second Data apprenticeship that has been created with this employer through a Levy Transfer. Data is a skill for which demand has soared within the UK tech sector, where jobs have grown by 36% since the spring lockdown peak.