It's our favourite time of year again! National Apprenticeship Week is taking place across the country from 7th to 13th February 2022.
This is an excellent time to celebrate the ways that apprenticeships can change lives, boost businesses, and kickstart some incredible careers. This year, the theme is Build the Future, and we couldn't be more excited!
To help you join the celebration, we've come up with your complete guide to what's happening. Here's your one-stop shop for National Apprenticeship Week – read on for a glimpse at what to look out for from us, and find out how you can get involved.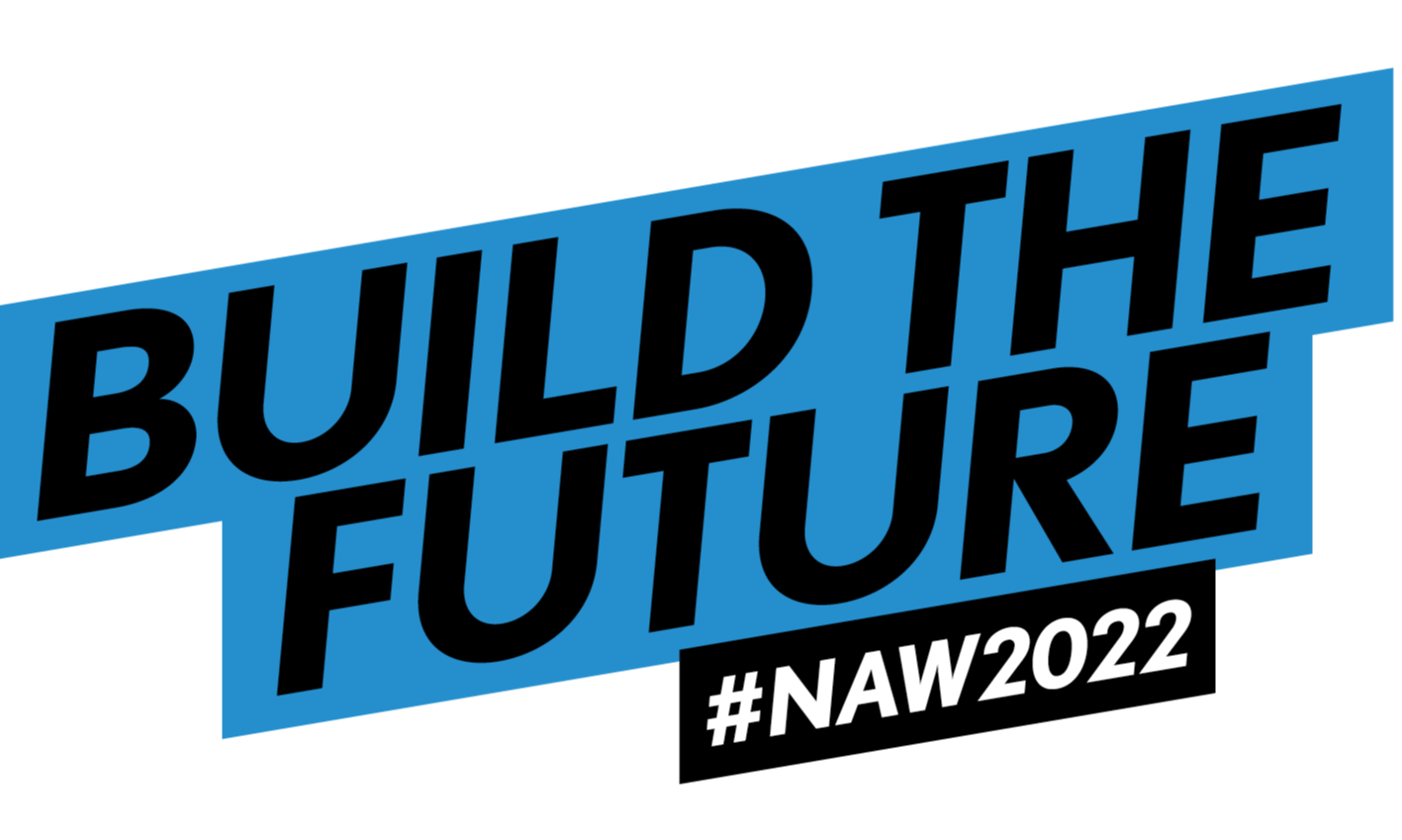 Monday 7th February
Theme: Build the Future
What's happening? The launch day of National Apprenticeship Week is not one to be missed! Expect a burst of activity and positivity throughout the day as everyone starts sharing their apprenticeship success stories on the #NAW2022 hashtag!
Look out for…Our new for 2022 Build Your Future Blog, featuring a comprehensive guide to the different tech career paths that apprenticeships can offer. We'll also be opening up nominations for our much-anticipated Apprentice of the Year and Employer of the Year awards!
Join in: Download a whole host of easy-to-use social media frames and badges from the official site and share your apprenticeship success stories on social media using the #NAW2022 hashtag. Help us see what you're sharing by tagging Baltic Apprenticeships on Facebook, Twitter, LinkedIn or Instagram!
Tuesday 8th February
Theme: Progression Tuesday & Ask An Employer
What's happening? Today is all about the career progression opportunities that apprenticeships can create. Whether you're a career changer taking the plunge into a new industry, or making the transition from entry level to specialist in your chosen field, there'll be plenty of inspiration for you on Progression Tuesday!

If that doesn't do the trick, there's also #AskAnEmployer. Between 12 and 2pm, business owners and managers of apprentices will be discussing all things apprenticeships! Ask questions, share advice, and explore the ways that apprenticeship can help businesses train, retain and achieve.

Look out for… Our range of videos on social media showcasing how apprenticeships can kickstart and progress an exciting career in data, digital marketing, IT and software development. We'll also be sharing some insights from a range of employers over on the #AskAnEmployer hashtag.
Join in: Take part in the #AskAnEmployer hashtag on your favourite social media channels. The hashtag discussion starts at 12 noon and will continue until 2pm.
Wednesday 9th February
Theme: #AskAnApprentice
What's happening? On Wednesday, the focus shifts from employers to the stars of the show! This is a great opportunity for apprentices – past and present – to share their stories and inspire the next generation.
Look out for…We'll be sharing some insights from our incredible team of Data apprentices throughout the day on social media. They've got skills and they're multiplying!
Join in: Take part in the #AskAnApprentice hashtag by sharing your experiences or asking a question you've always wanted to know about apprenticeships. Or, if you're a current Baltic Apprentice, you can join our Webinar – led by our Level 4 Champions. If you need the registration link, check out your recent Baltic Newsletter or ask your Programme Coach.
Thursday 10th February
Theme: Thank You Thursday
What's happening? It takes all kinds of different people to help an apprentice realise their dreams. On Thank You Thursday, take a few minutes to think about all the people who have helped them along the way.
Look out for…Our Thank You Thursday video dedicated to our amazing Baltic Coaches.
Join in: Share your gratitude to anyone who has supported you on your apprenticeship journey – either in private or on social media. From mentors to mums, bosses to best friends, and from teachers to trainers, everyone loves to hear a heartfelt thank you! Tag Baltic Apprenticeships, and we'll share some of our favourites.
Friday 11th February
Theme: Celebration Friday
What's happening? It's time to celebrate the achievements of apprentices everywhere, from small wins to full-blown graduation ceremonies.
Look out for… Over on social media, our very own apprentice alumni, Zoe, will be premiering the video highlight reel from her recent Level 3 Digital Marketing apprenticeship.
Join in: Host your own virtual graduation ceremony (here are some great resources to download) or share your own highlights from recent apprenticeship cohorts!
Saturday 12th February
Theme: Parents & Carers Day
What's happening? Apprenticeships have been totally transformed in recent years, creating opportunities in new industries and new job roles – but there are still many parental preconceptions about apprenticeships. On Saturday, parents and carers can get fresh insights into apprenticeships, and see how they might help their child build their future.
Look out for… Our Parents Guide to Apprenticeships. This blog will explain how apprenticeships work, demonstrate what opportunities are out there, and dismantle a few popular myths.
Join in: Host a Q&A for parents, share some useful resources (Amazing Apprenticeships publish regular parent's packs), or share how your child built their future with an apprenticeship.
Sunday 13th February
Theme: Selfie Sunday
What's happening? What does a typical apprentice look like in 2022? The reality is, there is no such thing! People from all kinds of industries, backgrounds, ages, and work experience are enrolling on apprenticeships to benefit from work-based training and advance their career. Selfie Sunday aims to capture the wide range of apprentices who are smashing it in the workplace.
Look out for… Baltic's very own collage of apprentice selfies, and a day in the life video from our Digital Marketing apprentice, Anna.
Join in: Prepare your cheesiest smiles and get snapping! Share your apprentice selfie on social media using the hashtag #NAW2022.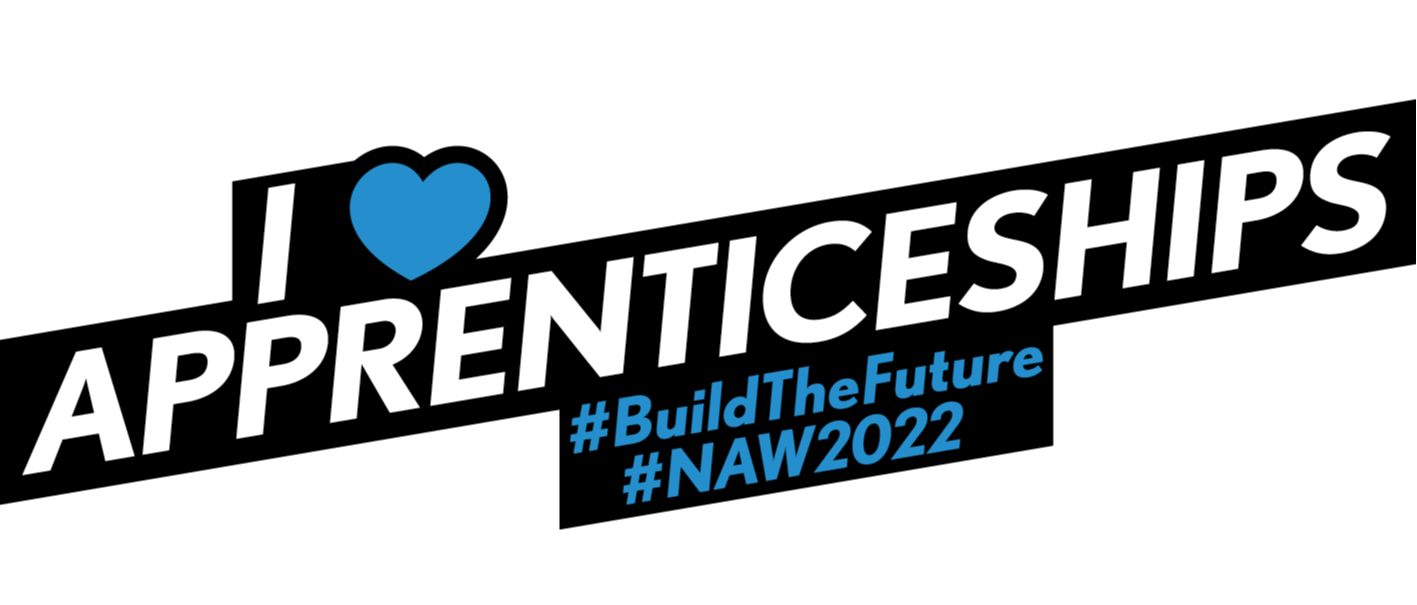 So there you have it – your complete guide to National Apprenticeship Week 2022. We can't wait to join the conversation and see what exciting insights you share!
Why not follow us on our social media channels for the fully immersive experience: