August has been a month of celebrations with students across the country collecting their A-Level and GCSE Results. At Baltic, we also have something to shout about – our Apprentice of the Month!
Here at Baltic, our Apprentice of the Month award is an opportunity for us to highlight the outstanding achievements of our apprentices. Across August, we received 11 stand out nominations from our employers, so let's get started…
Apprentice of the Month
A huge congratulations to Rebecka Bale who is August's Apprentice of the Month winner! Rebecka is currently completing her Level 3 Digital Marketing Apprenticeship with YOLO Inc.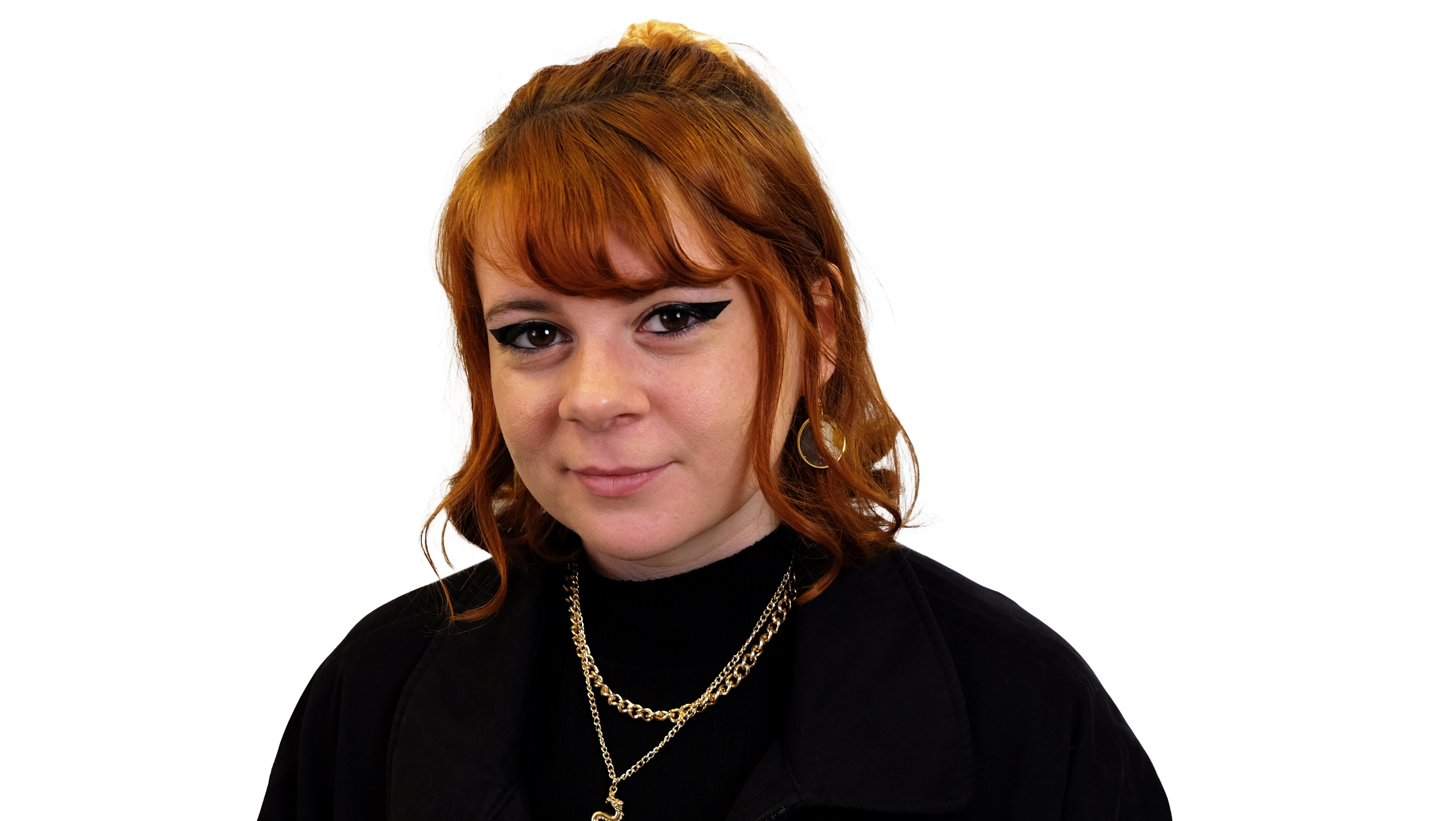 Rebecka was nominated by Daniel Prynne, PA to YOLO's Founder. Here's what Daniel had to say about Rebecka's amazing contribution since joining the company:
"Rebecka started working for YOLO a year ago and has recently completed her End-Point-Assessment for her Level 3 Digital Marketing Apprenticeship. Rebecka is pivotal to the success of YOLO's marketing campaigns, business branding and online exposure and is entirely deserving of the Apprentice of the Month award"
"Rebecka has an infectious positive attitude towards her work and wider personal surroundings, making those around her at ease. Her logical, methodical approach to any task is a necessity as she is responsible for the creation, and management of over 8 very different brands. She takes on the responsibility of an entire team's work by herself and excels."
"Not only does she excel with her own work but if anyone is ever struggling with a task she is more than happy to help them in any way she can. Her work ethic, studiousness and determination are to be admired. She really is an exceptional employee and YOLO are very fortunate to have her – she embodies what it is to be part of YOLO and the values that the company aspire to."
Keep up the incredible work Rebecka!
Sound out nominees
This month we received many stand-out nominations from our employers! So, without any hesitation, here are 10 amazing apprentices who all equally deserve to be recognised for their achievements:
Jai Brown, Demma
"Jai has been continuing to integrate well with colleagues and is becoming an essential part of our team as well as becoming more confident in communicating with co-workers. He has increased his skillset on systems from basic PC, Network and Printing troubleshooting. To assisting with router installations, VMWare, Hyper-V support and supporting user accounts through Active Directory."
Jessica Brown, Vove Agency
"Jessica's first month has been absolutely incredible. She has totally hit the ground running and has settled really well into the team. She goes above and beyond the role of an apprentice to contribute to the growth of our agency. She is incredibly insightful and offers thoughtful input to our team meetings and strategy development."
Nathan Brown, Sync
"Nathan has had an exemplary start to his apprenticeship, with a great friendly attitude that makes working with him a real pleasure. He has adapted really well to the marketing team and is learning new things every day – it's great to hear so much positive feedback from the Baltic team about Nathan's performance so far and we look forward to it continuing throughout the rest of his apprenticeship."
Harry Byrne, Mesma
"Harry has a very positive attitude towards his work. His eagerness to learn new skills and soak up new knowledge is admirable. He has become a very valuable member of the team by approaching every task with enthusiasm and is not afraid to ask questions if he is unsure of how to achieve a task. Harry's behaviour is exemplary and this has given us the confidence to allow him to lead his own projects."
Fraser Craig, NYCC Secondary Schools
"Fraser is one of the most hard-working individuals I've worked with. He throws himself into every task with relish and has devised many better working practices for the team around data and asset tracking. He is a great asset to our school Federation and is often the first port of call for many members of staff looking for IT support. His professionalism when dealing with either student, staff member or supplier is a credit to him."
Jason Deller, Digital Origin
"Jason has really taken on board that working in IT is all about customer service. He is polite, professional, and committed to ensuring our clients have the best possible experience when working with him and us. In just three months he has quickly developed a huge skillset and knowledge base across all aspects of the business we have exposed him to. He is keen to help, motivated and has a determination to learn as much as he can here."
Denitsa Georgieva, True Potential
"Deni is an absolute star, her passion and commitment to her apprenticeship is such a pleasure to see, she is always interested, always working hard, helping to share her knowledge and always so keen to learn. She goes above and beyond any expectations when it comes to work ethic. I simply cannot fault her. She is simply a dream come true as an apprentice – I can see only great things for Deni's future with us."
Richard Grice, Sidney Stringer MAT
"Richard has shown such a can-do attitude, nothing is too much trouble. His customer service is second to none. Richard has put himself out of his comfort zone to work, he has learned a new system and adapted to a different environment easily. Richard is working very hard on his coursework and is always excited to learn new things. He is happy to share any new knowledge with staff and students. He has made such an impression he has been offered a job as IT Technician as soon as his apprenticeship is complete!"
Jade Lowrie, Mira Marketing
"Jade has fully flourished in her role within the marketing team. She's creative, hardworking, strategic and speaks to clients with the utmost professionalism. It's a pleasure to work with Jade and it's been fantastic to see how she's developed in such a short time. She is proficient with structuring her diary and is diligent in managing her workload. She regularly reaches out to other members of the team to offer to take on additional duties and shows the same high standards of work when delivering on these tasks. Jade also always provides constructive suggestions to improve strategy and campaigns."
James Martin-Harper, YOLO Inc
"James is an incredible employee, an amazing individual, and an outstanding apprentice. The drive that James brings to his work is absolutely outstanding, and I can genuinely say I have never worked with someone quite like him. The environment that we work in can be very demanding sometimes, but James always finds a way to excel in his tasks and meet tight deadlines whilst still producing exceptional work. I really can see James going very far in life as he has the skills and determination to be incredibly successful."
NOMINATE YOUR APPRENTICE
If you've got a Baltic Apprentice who deserves some recognition, we'd love to share their story!
Please send your nomination (around 200 words) to nominations@balticapprenticeships.com.
Nominations are open until the 23rd of each month. Any nominations we receive after this date will be considered for the next award.