It's here again! National Apprenticeship Week is taking place across the country from 6th to 12th February 2023.
National Apprenticeship Week is an excellent time to celebrate the ways that Apprenticeships can change lives, boost businesses, and kickstart some incredible careers. This year, the theme is Skills for Life, and we couldn't be more excited!
Skills for Life is all about unlocking your professional potential by gaining valuable lifelong, transferable skills. Apprenticeships are a fantastic way to upskill yourself – whether you are taking your first step onto the career ladder, making a career change, or progressing in your current industry.
To help you join the celebration with us, we've created a complete guide to what's happening throughout the week. No FOMO here.
MONDAY 6TH FEBRUARY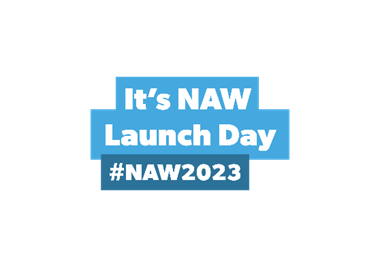 Theme: NAW 2023 is live!
What's happening? The launch day of National Apprenticeship Week is not one to be missed! Expect a burst of positivity as we kick the week off with a bang.
We will be using the #NAW2023 tag across our socials to engage with conversations throughout the day and we're encouraging our apprentices to do the same.
Let's get National Apprenticeship Week trending!
Look out for… Our award season. It's time to celebrate the people who really matter – the people who work hard every day, support you at work, and ensure you are set up for success. As of Monday 6th February, the nominations for The Baltic Apprenticeship Awards 2023 are OPEN!
Our categories include:
Apprentice of the Year
Employer of the Year
Innovator of the Year
Coach of the Year
Rising Star Award
Act quick! The nominations will close on 28th February so don't delay in emailing yours to nominations@balticapprenticeships.com.
In the afternoon, keep an eye on our social media platforms as we will be sharing details of Daniel's inspiring Apprenticeship journey. In this video, Level 4 Software Developer apprentice Daniel takes us through his role at WubbleYou and dives into his amazing collaboration with National Apprenticeship Week.
Join in: Come and join us at 11am on Monday 6th February for our National Apprenticeship Week 2023 Digital Marketing Careers Panel!
This free career panel will be 45 minutes. The aim of this online event is to answer all YOUR Digital Marketing questions – whether you are an aspiring or established Digital Marketer. We will be joined by three inspiring panellists who will share insights from their professional journeys. Alongside Baltic Apprenticeships' Senior Marketing Executive, we will be welcoming panellists from the BBC and ICF ACTP. Zoe Crossman, Kathryn Monkcom, and Rebecca Weathers will share their Digital Marketing experience and provide hints and tips on how to take the industry by storm.
TUESDAY 7TH FEBRUARY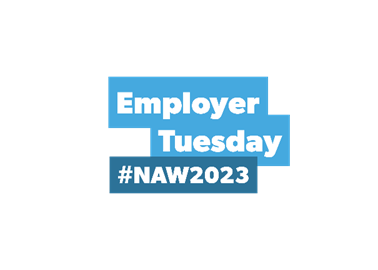 Theme: Employer Tuesday.
What's happening? Employers… let's go! Any registered company can recruit an apprentice, regardless of the industry or company size. This means employers come in all shapes and sizes. Today is about celebrating the many great companies that provide Apprenticeships and the different opportunities available out there.
Look out for… Our video which celebrates some of the fantastic companies that have chosen to take on an apprentice through Baltic. We asked a number of employers why they choose to invest in Apprenticeships, and we have put their answers together in a short video. This isn't one to be missed, their answers are extremely wholesome and inspiring.
In the afternoon, we will dive into how Data Apprenticeships have helped us here at Baltic. We interviewed one of our Data Analyst apprentices, our Senior Sales Manager, and our Head of Business Improvement to identify how investing in data has helped us grow as a company, and how it can help other companies grow, too.
Join in: Come and join us at 11am on Tuesday 7th February for our National Apprenticeship Week 2023 IT Careers Panel!
Over the 45-minute session, we will be joined by some industry experts who want to answer all YOUR questions about what a career in IT is really like. Our amazing panellists are from Resolve IT, Equifax, and Aspire. Jared Crawshaw, Chris Crowther, and Charys Urwin will share their IT experience and provide you with hints and tips on making an impression in the industry.
WEDNESDAY 8TH FEBRUARY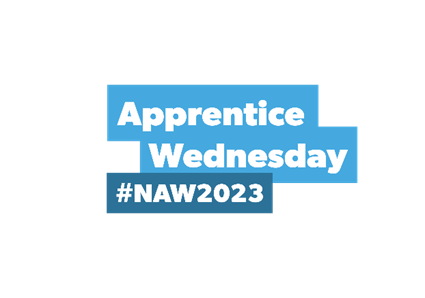 Theme: Apprentice Wednesday.
What's happening? Today is all about the career progression opportunities that Apprenticeships can provide. Whether you're a career changer taking the plunge into a new industry or making the transition from entry-level to a specialist in your chosen field, there'll be plenty of inspiration for you on Apprentice Wednesday.
Look out for… Our videos across all social media platforms showcasing the progression routes available after you have completed one of our Tech & Digital Apprenticeships. We have created a progression timeline for each routeway – including their average UK salary. See if you can spot your dream job there!
For some post-lunch motivation, over on our blog and social media platforms we will be sharing past apprentice Adam's professional journey. Adam completed his Level 3 and Level 4 IT Apprenticeship with us, he has worked his way from apprentice all the way to manager – he is now even managing his own apprentice.
Join in: Come and join us at 11am on Wednesday 8th February for our National Apprenticeship Week 2023 Software Development Careers Panel!
Our free, 45-minute Software Development Careers Panel aims to answer any question YOU have surrounding a career in software. There is no such thing as a silly question when it comes to your future – so please pop on and ask away! We will be joined by some incredible panellists, such as Hotel Chocolat's Senior Systems Manager, Nick Bishop, and WubbleYou's Managing Director, Mark Renney. In this session, our experts will touch upon sales and growth, climbing the career ladder and how your role as a software developer can positively impact the lives of others.
THURSDAY 9TH FEBRUARY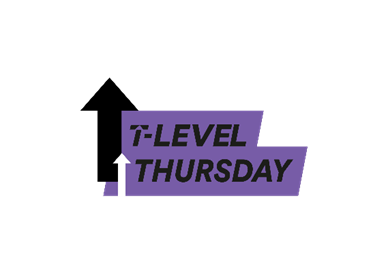 Theme: T Level Thursday.
What's happening? Today is all about learning, upskilling, and progression. We wanted to share where learning new skills can take you.
Look out for… Our insight into where our Data Analyst Apprenticeship can take you. Make sure not to miss our social media post detailing where our past Data learners are at in their professional journey. We think some of the statistics will shock you – in a good way, of course!
In the afternoon, we will continue to support all the #NAW2023 posts we see on our social media platforms from employers and apprentices with likes, comments, shares and retweets.
Join in: Come and join us at 11am on Thursday 9th February for our National Apprenticeship Week 2023 Data Careers Panel!
This free, 45-minute session aims to answer any questions or queries YOU have regarding a career in Data. We will be joined by some amazing panellists, such as Red Bull's On-Premise Commercial Development Manager, Henry Jones, and HSO's advisor and coach, Doug McConchie, who will share their expert knowledge and experience. Whether you are considering a career change or just starting out professionally, you are guaranteed to take away something from this panel.
FRIDAY 10TH FEBRUARY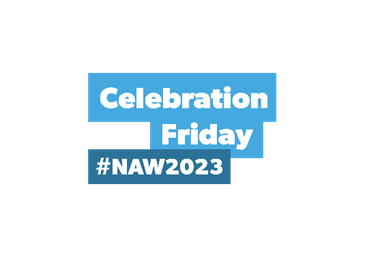 Theme: Celebration Friday.
What's happening? It's time to celebrate the achievements of apprentices everywhere – from small victories to full-blown graduation ceremonies.
Look out for… Our fantastic apprentices! We asked a group of our Baltic apprentices to describe what their Apprenticeship means to them in just one word. We smashed their answers together into a short video which we will be posting across our social media platforms.
We are an Apprenticeship provider and we practice what we preach. We wanted to showcase our amazing internal apprentices, so we gathered them all together to hold a graduation ceremony of our own. We had a mixed bunch of past apprentices that have stayed within the company and current apprentices still on their programme – our photographers had their hands full fitting them all in one picture, but they did it! Check out our socials to see all of them celebrating together.
Join in: What are you celebrating today? Share your Apprenticeship achievements throughout the day with the #NAW2023 tag!
SATURDAY 11TH FEBRUARY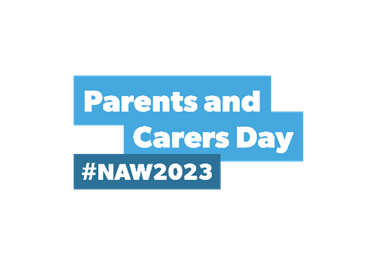 Theme: Parents and Carers Day.
What's happening? Apprenticeships have been totally transformed in recent years, creating some amazing opportunities in new industries – but there are still many parental preconceptions about Apprenticeships.
On Saturday, parents and carers can look forward to receiving fresh insight into Apprenticeships and see how they can help their child build their future career.
Look out for… Our Parent's Guide to Apprenticeships blog. This blog will explain how Apprenticeships work, demonstrate what opportunities are out there, and dismantle a few common myths. We are committed to providing as much information about Apprenticeship programmes as we can, we want to ensure that any career decisions your child makes are based upon facts!
In the afternoon, keep an eye out for our Guide to Apprenticeships for Care Leavers blog. This blog will similarly break down how Apprenticeships work, identify who can apply for an Apprenticeship programme, provide interview tips, and point towards the additional support available for those who have experienced care.
Join in: If you are a parent or carer of a child who has successfully built their future with an Apprenticeship – use the #NAW2023 tag to show off their achievements!
SUNDAY 12TH FEBRUARY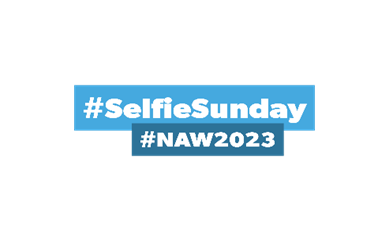 Theme: Selfie Sunday.
What's happening? What does a typical apprentice look like in 2023? The reality is, there is no such thing.
People of all ages, backgrounds, ethnicities, and abilities are enrolling on Apprenticeships to benefit from work-based training and advance their careers. Selfie Sunday aims to capture the wide range of apprentices who are smashing it in the workplace.
Look out for… Baltic's very own collage of apprentice selfies.
Join in: If you missed out on sending a picture for the collage, don't worry – you can still give us a proud pose, cheesy smile, or silly peace and pout! Share your apprentice selfie on social media using the #NAW2023 tag.
So, there you have it… Your complete guide to National Apprenticeship Week 2023. We can't wait to join the conversation and see what exciting insights you have to share!
Don't want to miss anything? Follow us: